In the United States, the housing market is getting more interesting. Several cities across the country are dominated by abandoned properties. In fact, reports have shown that one out of 63 houses is vacant. However, it shouldn't be like this.
If you have a vacant and abandoned residential property, there is no use keeping it and watching the property deteriorate over time. One of the best options is to consider selling your property to the best Charlotte home buyers. At Maverick Property Group, Charlotte, NC, we offer the best deal to our sellers. We will buy your property at the best rate irrespective of the condition.
If you are still deliberating on why you need to sell your abandoned house, we have come up with this article to enlighten you. Let's proceed!
Why Do You Need To Sell Your Abandoned House?
Prevent it from being a crime magnet
When criminals spot an abandoned building, they make it their meeting point. Studies have shown that illegal activities, such as human trafficking, are bound to happen in abandoned buildings.
However, to prevent all these from happening, you can just sell your abandoned properties to a trusted real estate company. Maverick Property Group understands the housing market in Charlotte. No matter the circumstances, you will love the speed of the process and the money you will have in-hand.
Prevent health problems
Living near abandoned residential properties comes with a lot of health hazards such as homicide, chronic illness, and mental health. You can contribute to public health and ensure that we have a healthy environment by selling your abandoned properties today.
However, it is advisable that you sell your house to us. We have buyers who are ready to purchase your property without any delay. As a result, you will get a fast cash offer sales process.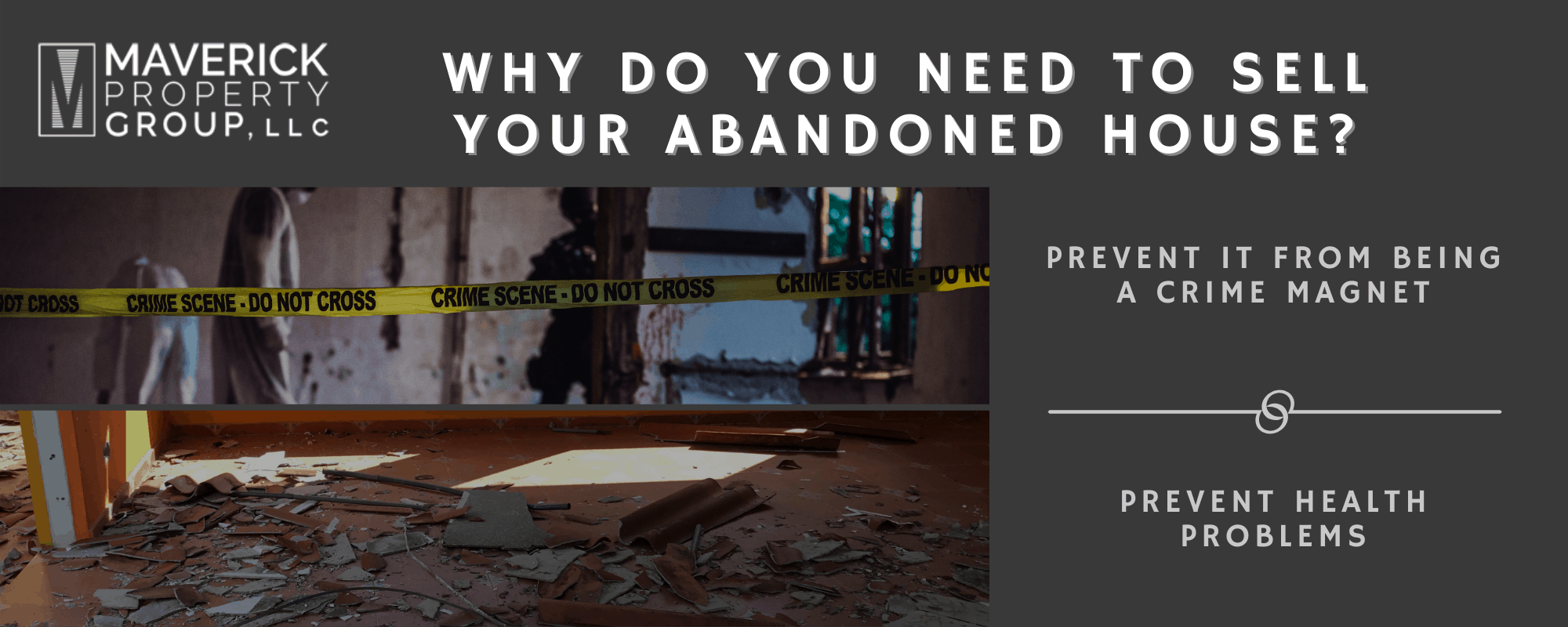 To avoid squatters' problem
Do you know you can lose your property to squatters when you have abandoned it for a very long time? Squatters have the right to legally own an abandoned property when they've renovated and settled there. This is a legal way of gaining property rights, and the process is called adverse possession.
To prevent this from happening, you should consider selling your abandoned house to the most trusted home buyers in Charlotte. We will help you discover the fastest way to sell your house in the NC housing market.
To prevent property deterioration
Houses, when left unmonitored, deteriorate at a very alarming rate. Even if you keep delaying the sale without attending to the defects, you stand a chance to lose money along the line. The higher the defect, the lesser the value.
Therefore, the only question you should be asking yourself right now should be "how can I sell my house fast in Charlotte?" However, the answer to the question is here. You can cash in your pocket fast and avoid property deterioration by selling your house to Maverick property Group, Charlotte.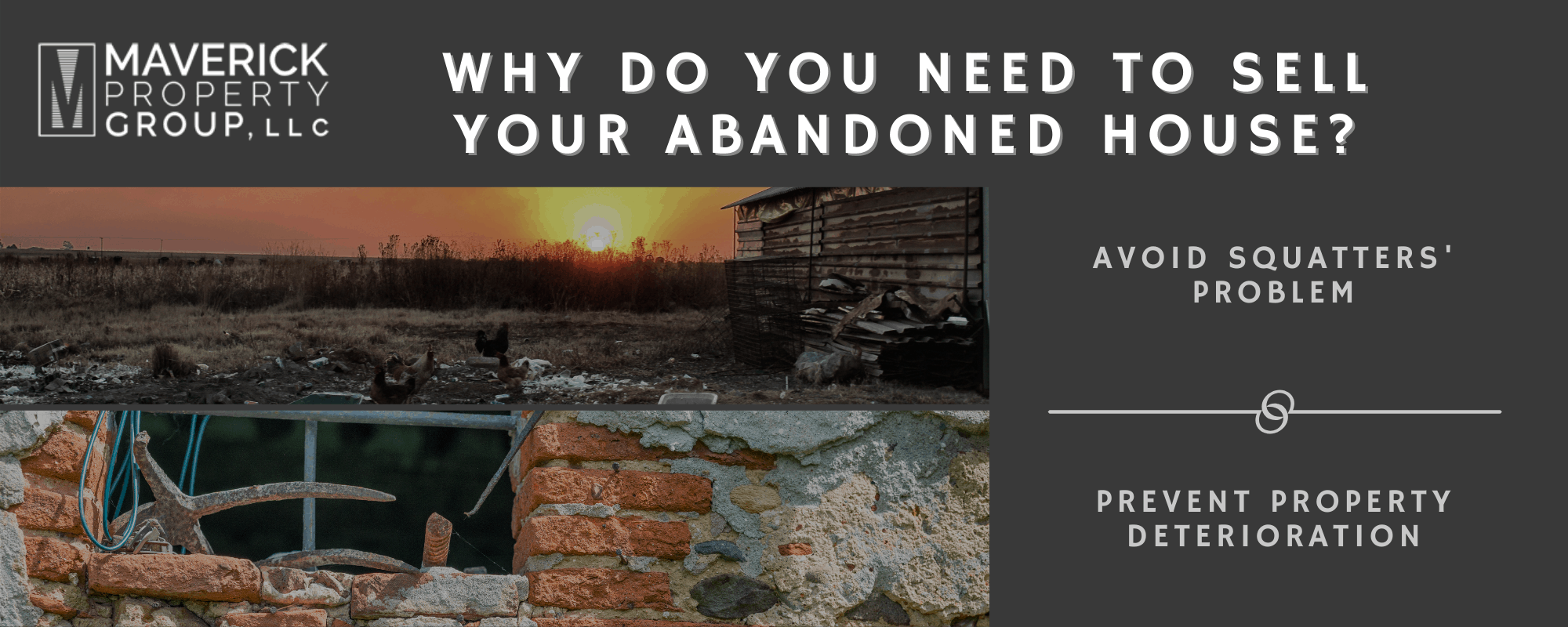 At Maverick Property Group, we understand that there are times when you need to sell your property quickly.
We won't just give you the best deals, we will also make sure that your house goes to a loving owner that will care for it just as you did. You can always contact us.