The truth is, selling your home to pay your debt is a tough decision. Even if you have other houses in Mooresville, the thought of selling one to pay a debt could be provoking. In the same way, dwelling in heavy debt is a bad occurrence too.
As a result, we will be enlightening you on when selling your house to pay off your debts will be a smart decision to take.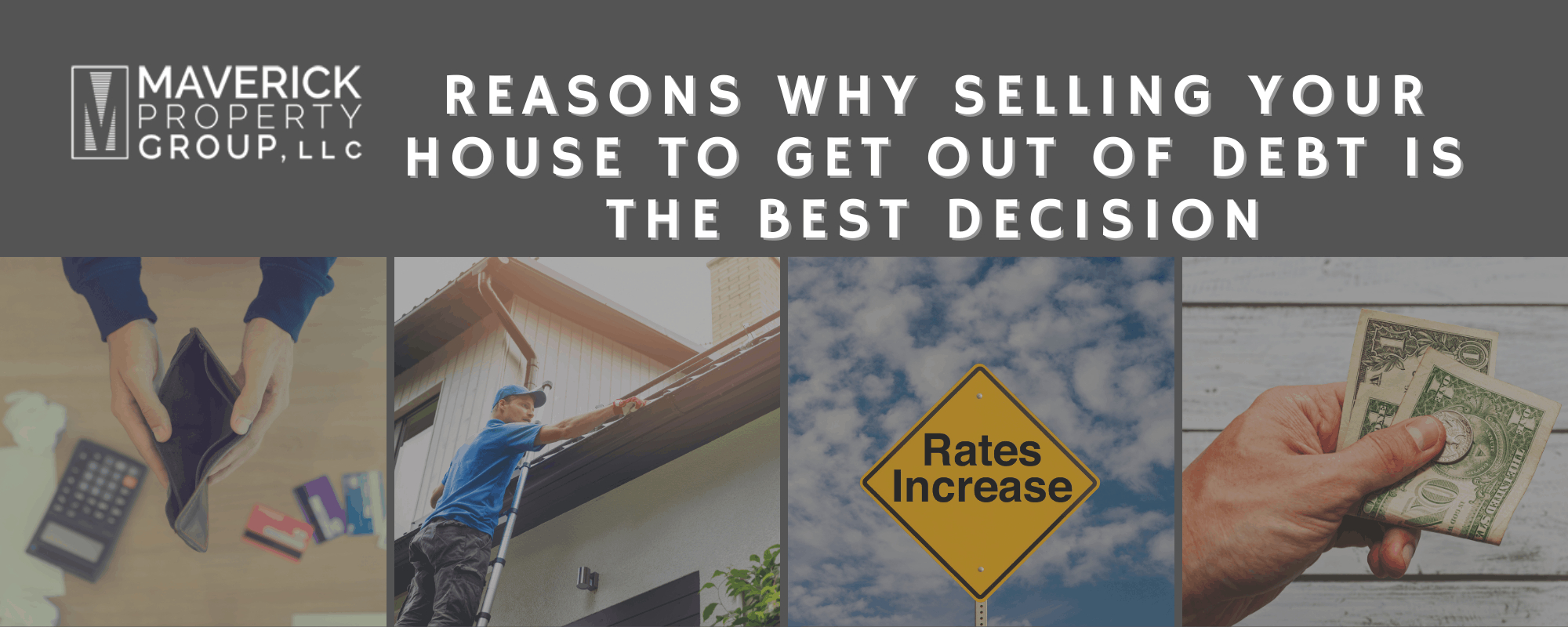 Reasons Why Selling Your House to Get Out of Debt Is the Best Decision
To reduce the unnecessary expensive cost of living
If you are dealing with debts, the worse thing to do is to keep incurring costs. Housing costs can drain you financially and restrict you from paying your debt fully. If you continue living like this, you will go too deep in debts that you cannot come out of.
However, if you have a job or a business with a steady income, the best decision is to sell your home to pay your debts and rent a smaller house. It is then advisable to work with Maverick Property Group, Mooresville, NC. We will connect you to the best buyers that will give you the best deal and buy your home fast.
House needs a lot of repairs
This is where
Maverick Property Group
comes into play. We have a team of experts that will help to evaluate your house using the appreciative method of evaluation. Hence, ensuring that you get the best price for the sale of your houses in Mooresville, NC. You don't really have to spend a lot on repairs. Paying off your debts becomes easier when you deal with us.
To avoid increasing rates
When you are in debt for so long, there is a high chance of you paying increasing rates over time. It is time to take the risk. Sell your houses in Mooresville, NC, to pay the debt. This could turn out to be a smart move for you if you work with the best real estate agent in NC. At Maverick Property Group, we will sell your house at a very high rate and without wasting your time so that you can pay off your debts quickly.
Faster debt settlement
Instead of dealing with a situation where you'd need to pay in installments to cover up your debt, it is advised that you sell your house to cover up the debt at once. At
Maverick Property Group
, we will help you to sell your houses in Mooresville fast without any negative consequences on your credit. Feel free to contact our team to inquire more about the opportunities we can offer you.
Sell Your House to Maverick Property Group and Clear Your Debts!
Maverick Property Group, LLC
is not just the best real estate company in Mooresville, NC; we are also trustworthy. No matter what problem you are dealing with now, our team of professionals is available to talk to you and give you reliable, fast information.
We have the best team to help you explore the hidden value of your home and give you the best price.
By working with us, paying your debts will be a lot easier. Feel free to contact us to schedule a consultation with us today.