Selling a house fast to pay your debt is often not an easy process to go through. Even if you have a second home, the thought of selling one of your houses to pay a debt isn't a happy one. But, neither is struggling with heavy debts.
As a result, we will be enlightening you on when selling your house to pay off your debts will be a smart decision to take.
Reasons Why Selling Your House To Get Out Of Debt Is The Best Decision
You settle your debt quickly
If you do not have any way of paying up your debt within the shortest time possible, then we strongly advise you to sell your house. Besides, you must ensure that you are selling to the right person, at the right price.
To simplify this process, it is advisable to sell your house to Maverick Property Group. We are one of the most trusted home buyers in all of Charlotte, NC. We will sell your house at a very high rate and without wasting your time so that you can pay off your debts quickly.
Avoid unnecessary housing costs
Aside from being in bad debt, housing costs could also drain you financially. If this is not attended to, you will find yourself in a pool of debt that you cannot come out from. So, if you have a recurring income like a job or a business, you should sell your home to pay off the debt and rent a smaller home you can live in.
This is the time to tell yourself, "I really need to sell my house fast in Charlotte, NC". When you make up your mind, the next thing is to consult the Maverick Property Group. When working with us, you will make a better cash sale than you may expect, and your home will sell fast.
Avoid the increase in interest rates
When you are in debt, you will have to face increasing interest rates over time. If you leave the debt for long, you may eventually not be able to pay the debt with your current source of income. It is time to take the risk. Selling your house to pay for the debt is the best decision you can take if you want to survive the wave.
House needs a lot of repairs
This is where Maverick Property Group comes into play. We have a team of experts who will help to explore the hidden value of your house. Hence, ensuring that you get the best price for the sale of your property. You don't really have to spend a lot on repairs. Paying off your debts becomes easier when you deal with us.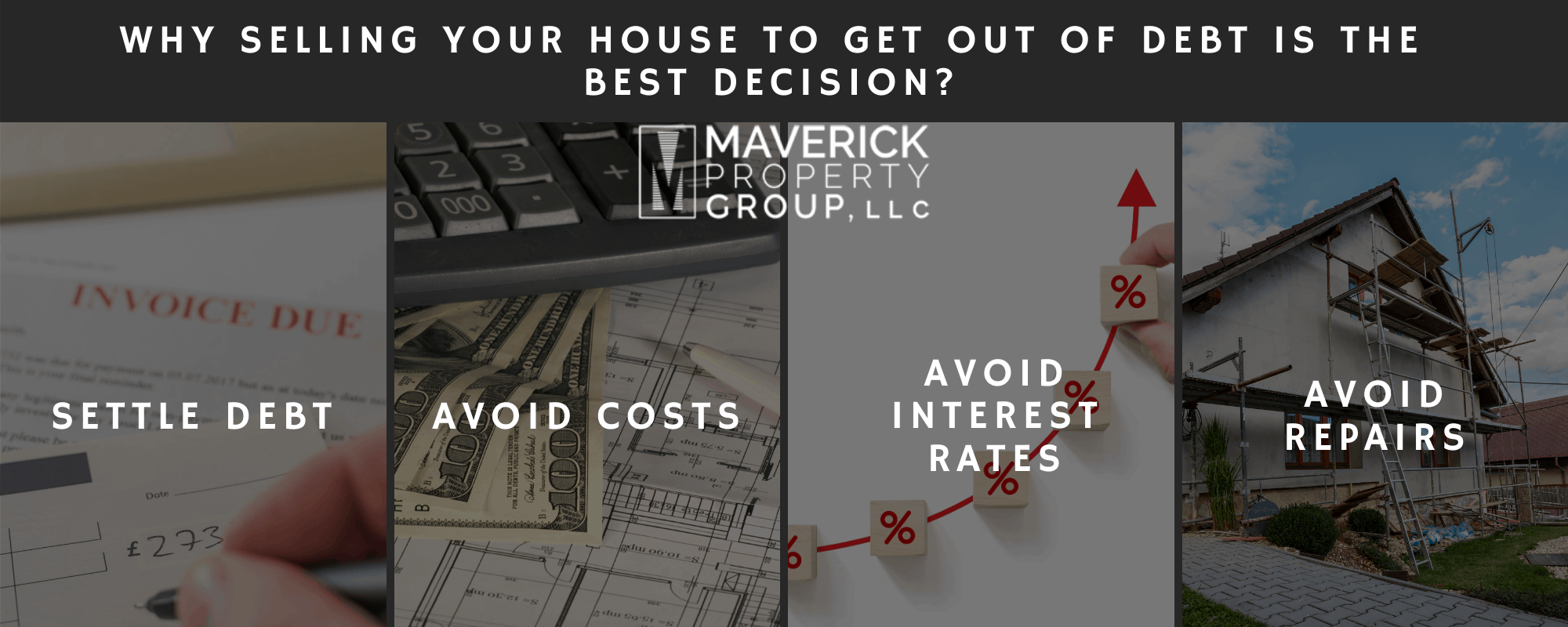 Get Ready To Do Business With Maverick Property Group!
We buy houses in Charlotte, NC. If you want to sell a house in Charlotte with the best rates to pay off your debt, then Maverick Property Group is the right option for you.