Selling a house during divorce can be quite inevitable. If neither spouse can afford to buy out the other, or if neither wants to stay in the family home, the best thing, in this case, is to sell the house. You should know that before the sale proceeds can be divided, you need to ensure that the mortgage is fully paid and the debt is covered.
Undoubtedly, you will want to get the best deal possible for your home. To achieve this feat, it is advisable that you work with the best Concord, NC real estate agent, Maverick Property Group. We know you are going through a lot already, and we will get the best deal for you without any added stress.
That said, we will be showing the easiest way to sell a house before or after divorce in this article. Let's proceed.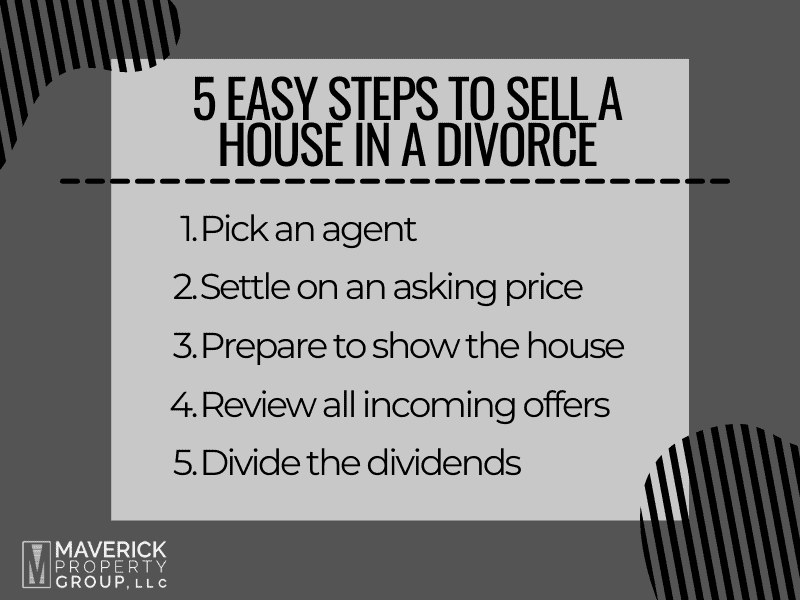 Pick An Agent
A lot of people suggest that you can sell your house without the help of an agent. This is wrong. Selling a house requires a lot of work, and if you are going through a divorce process, you may not have time to look for buyers and monitor the property while it is in the market.
Since the goal is to get the best deal possible without wasting time, we will recommend that you work with Maverick Property Group. We fully understand Concord, NC, real estate market and can help you get premium buyers with ease.
Settle On An Asking Price
After everything has been put in place, you must set a price you want to sell your house for. Work with a trusted real estate agent and brainstorm on the best price that befits your divorce house. However, if you think the agent's opinion is off-base, you might really need to find another agent. To simplify things, contact us at Maverick Property Group, LLC. We will help you sell your house with confidence and for the right price. You deserve nothing but the best, and nothing should compromise that.
Prepare To Show The House
Getting the house ready can be the most challenging part of the sale process. To attract buyers that will buy at the right price, there's often some work you will need to do such as painting, and minor repairs before you show the house. Therefore, you will need to communicate with your partner about where the money for that will come from.
If both of you have moved out before you put the house on the market, you should work with a trusted real estate agent to stage the house on your behalf. If one of you is still living there, you will have to clean the place and make it marketable. Although you might have to compensate the person for the extra effort at the end.
Review All Incoming Offers And Divide The Dividends
At this point, you would have received a lot of offers from several buyers. You and your partner need to determine which offer you are going to take and know how you will share the proceeds.